We are thrilled to announce the dates for the 23rd International Symposium on Online Journalism (ISOJ), and we hope you'll mark your calendars! ISOJ 2022 will take place from April 1 - 2, 2022, in person at the University of Texas at Austin and with the same innovative and interactive streaming online that made the conference a big, global success in 2020 and 2021.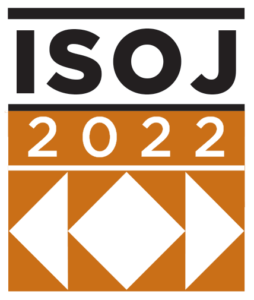 A premier global conference on online journalism, ISOJ attracts journalists, media executives and scholars from around the world to discuss the impact of the digital revolution on journalism. Since 1999, ISOJ has been a unique program of the Knight Center for Journalism in the Americas at the University of Texas at Austin and has bridged the gap between academia and professionals concerned about the present and the future of journalism in the digital age.
ISOJ will return in person to the UT Austin campus after two years of being online-only due to the COVID-19 pandemic. We have just reserved a new, bigger and more sophisticated venue for ISOJ 2022, as we are hopeful that the sanitary conditions will allow us to hold the event in-person. However, we will also be online, no matter what happens with our plans for the in-person component.
ISOJ has had live streaming to the web since the early days of this technology, in 1999, initially with RealVideo. But in the last two years, when we had to be online-only, we have learned a lot about how to improve our streaming, make it more interactive, and reach a truly global audience.
People from 154 countries and territories registered for ISOJ 2021, which featured 87 speakers from 13 countries. They spoke on topics such as collaborative investigative networks, online violence against women journalists, race and equity in the news, artificial intelligence, and more.
Video (in English and Spanish), transcripts and news articles about ISOJ 2021 can be found at isoj.org.
"We are very excited at the Knight Center about ISOJ 2022 and very hopeful that our 23rd year will mark the return to the in-person gathering in Austin," said professor Rosental Alves, who founded and directs both the center and the conference. "We multiplied our audience many times over when we were forced to have ISOJ online only. We had more than 7,000 registrations for ISOJ 2021, so will not stop investing in our online component. But, nothing replaces the gathering in Austin, so we hope health and safety conditions improve and allow us to also have an in-person ISOJ."
In the coming months, we will announce more details about the ISOJ 2022 program and open registration for the event in both formats, in-person and online. Stay tuned
Follow UT Knight Center and #ISOJ2022 on Twitter, Facebook and LinkedIn and subscribe to the ISOJ Newsletter. More information, about registration, the ISOJ 2022 program, etc., will be announced in the coming months.