For the second time in its 22-year history, the International Symposium on Online Journalism (ISOJ) will be held online only, from April 26 to 30, 2021, with tickets available for free to access all the sessions (keynotes, panels, workshops and parties) from anywhere in the world.
Although we miss the in-person gathering at the University of Texas at Austin campus, we are enthusiastic about the ISOJ Online, since last year we reached thousands of participants in 134 countries with our first virtual conference.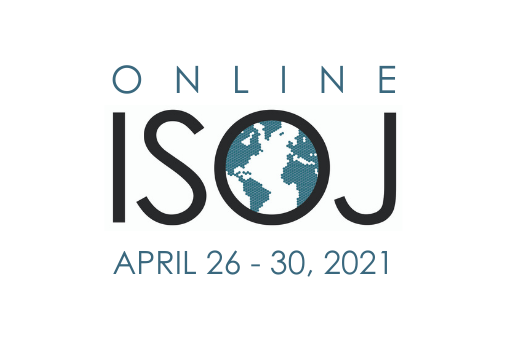 ISOJ brings together editors, producers, executives and academics from around the world to discuss the present and future of online journalism. Since 1999, it has been organized and hosted by the Knight Center for Journalism in the Americas at the Moody College of Communication at the University of Texas at Austin.
The conference has traditionally been held in person on the UT Austin campus and live-streamed online. However, ISOJ was held entirely online in 2020 for the first time due to the COVID-19 pandemic.
Challenges led to new opportunities, as 4,790 people from 134 countries registered through Eventbrite to participate in ISOJ Online from July 20 to 24, 2020. By the end of that week, ISOJ videos on YouTube in English and Spanish had been viewed over 27,000 times, and more than 1,600 people had attended the conference sessions on Zoom. We broke conference attendance records and had our most robust program ever, with 21 sessions and 84 speakers.
Very soon, we will begin announcing speakers and panels for ISOJ 2021. Please routinely check our website, Twitter and Facebook for more information. You can also subscribe to our mailing list by emailing isoj@austin.utexas.edu.
In the meantime, catch up or revisit videos from all ISOJ 2020 speakers and panels in both English and Spanish, and read our team's coverage of all presentations. You can also read all research papers from Volume 10 of the #ISOJ Journal.
Looking for video, transcripts or articles from a previous year? Check out our extensive archive that includes materials of all sessions since 1999, an amazing collection of contemporary testimonials of the evolution of online journalism since the turn of the century.
So set your calendars for April 26-30, 2021. We can't wait for you to join us for the best ISOJ ever!